Access Sydney accountants & tax specialists across a broad range of capacities
Browse the specialist categories below to learn more about how Tax Effective Accountants can help you.
Access specialists across a broad range of capacities.
Browse the categories below to learn more.
Simplify your business administration and accounting, retain more of your profits, and take your business to the next level, with expert advice.
Implement the right strategy to permanently reduce taxes, boost your cash flow, and increase your net wealth.
Take control of your super, unlocking a world of investment opportunities and accessing powerful investment strategies only self-managed super funds enjoy.
Trusts & Asset Protection
Build a firewall between your business and personal assets. Safeguard your wealth from litigation and tax-effectively manage your wealth.
Get your returns are prepared by an experienced accountant who understands the ins and outs of your industry, investments, capital gains tax, and employee shares schemes.
Create a personal financial roadmap and implement tax-effective investment strategies to quickly eliminate debt and grow wealth.
Realise financial fulfilment through property investments, building a tax-effective property strategy and portfolio with minimal risk or outlay.
Structure your home and investment loans from a tax point of view. Implement strategies that increase tax benefits and eliminate thousands of dollars in interest repayments each year.
Tax, accounting and financial strategies. Customised for you
Tax Effective Accountants Sydney provide holistic tax and financial advice to business owners, executives, medical practitioners, professionals, elite athletes and UK expats all around Australia.
Select the category which best describes you to learn more
From the Tax Effective Accounting Blog
Find out the latest news from Tax Effective Accountants, including helpful tax tips and advice.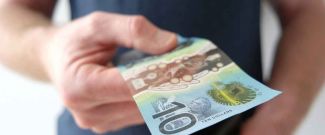 Taxation COVID-19
COVID-19 Disaster Payment for Individuals and Businesses in NSW
Click here to read more
"Tax Effective Accountants Sydney helped Joe restructure his business, saving him in excess of $123,000 in taxes per annum. We also helped Joe take his business and personal wealth to new heights"
Shahin Saracoglu - Partner

Take your tax planning and finances to new heights.
Discover the power and financial leverage you can achieve by unifying your tax, accounting, financial, and investment strategies. You'll be amazed at the difference.
Interested in learning more?
Contact a Tax Effective accountant to discuss your personal financial and business goals, and how we can help you reach them.

Call 1300 399 829
Monday to Friday, 8.30am to 5.30pm AEST
At a time that's convenient
To meet with a specialist